Challenge 130: Photoshoots with OTH Cast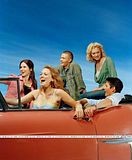 URLS:
http://i112.photobucket.com/albums/n162/thedreamygirl/bjlstillness/tpscropped.jpg
http://i112.photobucket.com/albums/n162/thedreamygirl/bjlstillness/bjlstill1301.jpg
http://i112.photobucket.com/albums/n162/thedreamygirl/bjlstillness/bjlstill1302.jpg
http://i112.photobucket.com/albums/n162/thedreamygirl/bjlstillness/bjlstill1303.jpg
http://i112.photobucket.com/albums/n162/thedreamygirl/bjlstillness/bjlstill1304.jpg
http://i112.photobucket.com/albums/n162/thedreamygirl/bjlstillness/bjlstill130.png

Images credit to BJoyWeb and unknown (i.e. I don't know where I got the first image from. I've had it on my computer for years and on the 2 sites I could find that image it was a smaller size plus part of Joy was slightly cropped out so I used my old one.)


***The banner maker for this week is
ashanti2106***

Please use only the provided images. You can make a total of four icons for this challenge. Blending and anything else graphical (brushes, textures etc.) is allowed except for animations.

Please submit your entries in a reply to this post including the image's URL. You have time to enter till Sunday, 14th March.

Don't forget to vote in Challenge 129.